Smart Alarm Set MALBORK
Home Security System 5-Piece
Wi-Fi Connection

Voice Control

Remote Control

Instant Alert

Easy to Setup

Indoor

SOS Function

No Hub Required
Main Features
Wi-Fi Connection
Compatiable with Alexa/Google
Supports up to 10 remote controls, 30 wireless accessories
DIY Installation
Instant Notification
Built-in Siren (90dB)
No Hub Required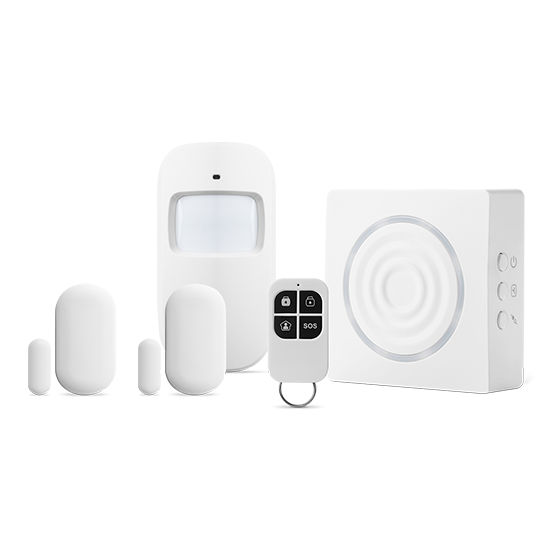 Voice Control
Grace Smart Security Kit is compatiable with Amazon Alexa and Google Assistant; Simply give a voice command to check the open or close status instead of going down or picking up your phone; Your voice device will work as siren when sensor triggered; Saving your operation time and make your life more conevnient and easier.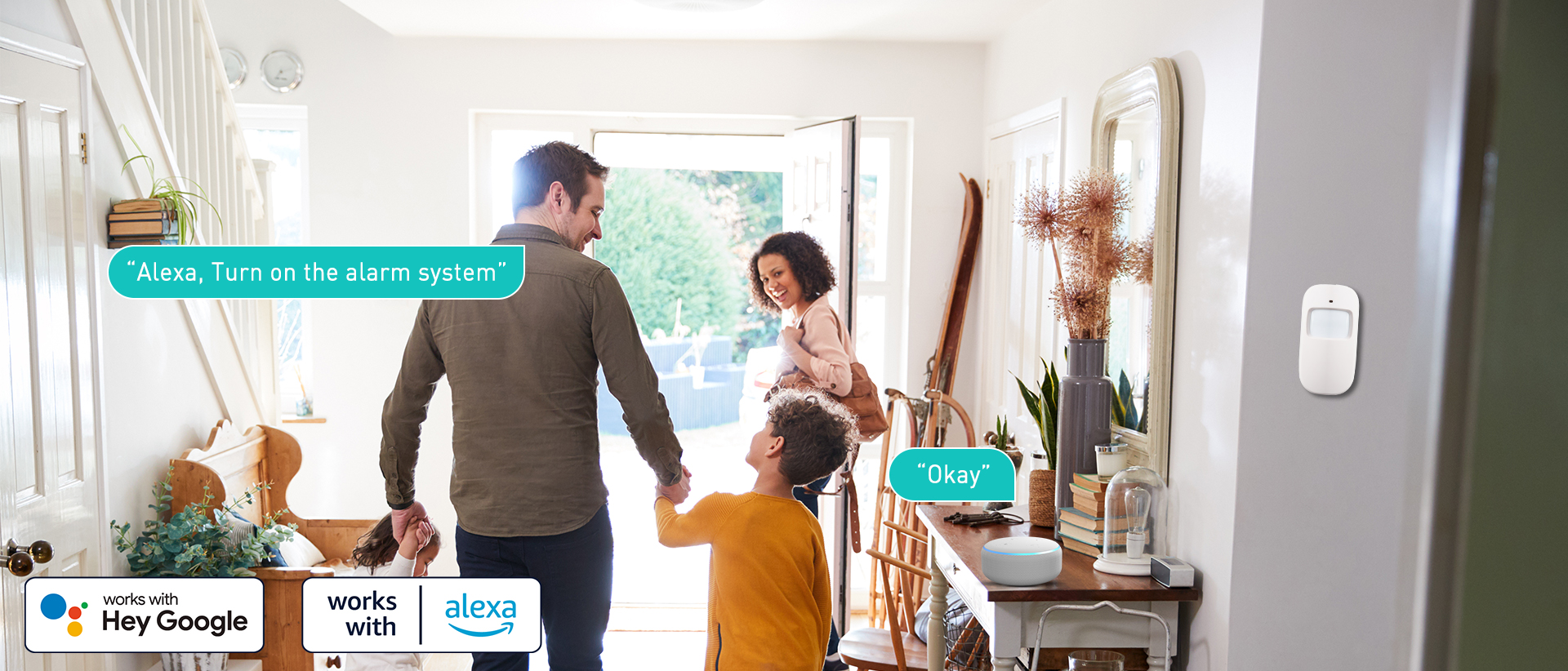 Protection for your whole home
Protect your home from the inside to the outside, and get an alarm when the door or window is opened. The whole alarm system can be installed and set up by yourself. Simple step-by-step instructions and a life-long Grace Smart support allows you to enjoy Grace Smart home alarm system within minutes.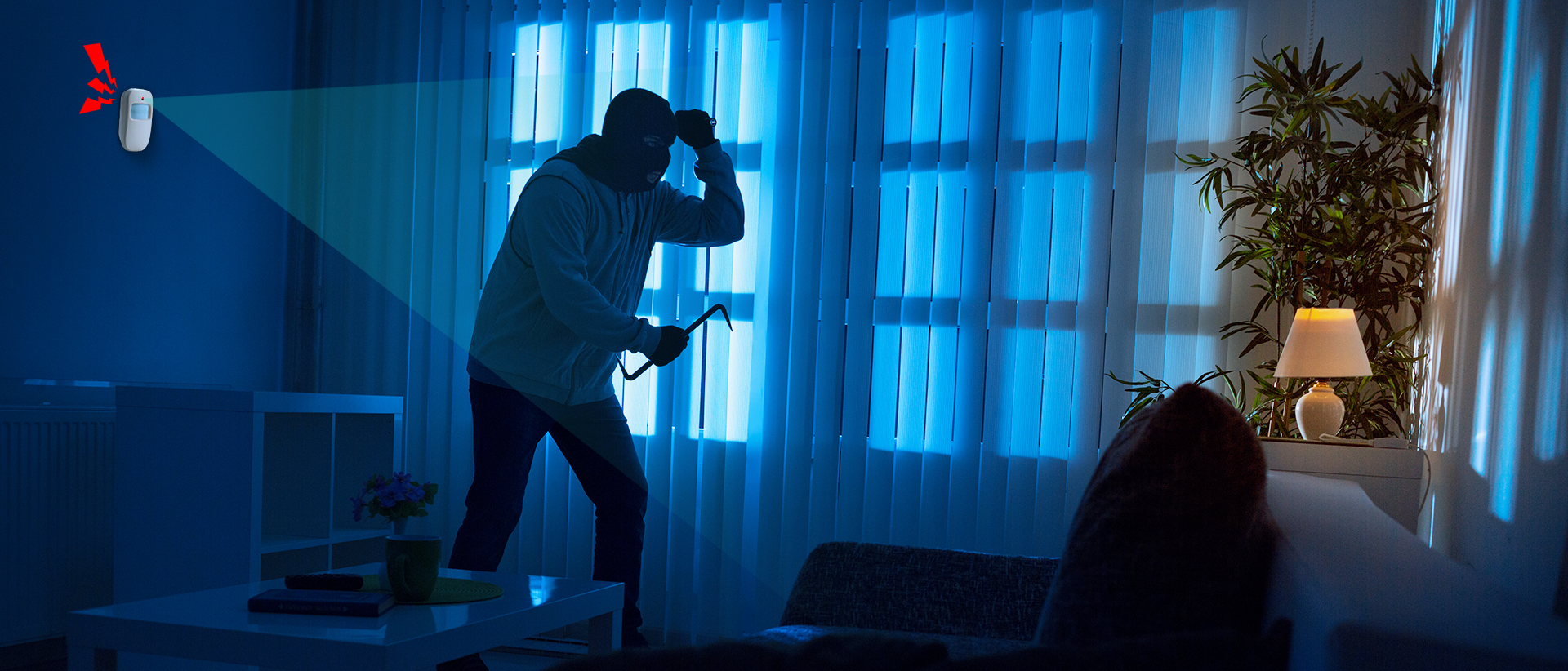 Instant Notification

When important entry areas such as windows/doors are opened, or when motion is detected, get a instant push alerts on your phone and the base hub siren will issue a 90dB alert.

DIY Installation

Easily set up Grace Smart Wireless Home Security System in minutes without tools. The wireless connection devices does not damage the wall.

Key Fob (Panic Button)

Simple operation, even for children or seniors. Alarm features a SOS Alarm just in case an emergency occurs while you're at home. To trigger it, press the SOS button on the Key Fob.

Grace Smart Wireless Security System

A Smart way to protect your home with Grace Smart Home Security system. 5-piece kit includes the 1 alarm siren, 2 window & door, 1 motion detector and 1 remote control.

Expandable

Supports up to 30 sensors and 10 remotes. Add additional Motion sensors, keypads, water leak sensors, doorbells and more to quickly and easily expand your entire home protection to suit the size and layout of your home.

No Hub Required

Integrated Wi-Fi. Connect directly to your Wi-Fi network, compatiable all 2.4GHz. Wireless technology allows for a variety of placement options.
Power Supply:
AC110-240V 50/60Hz
Transmission Distance:
≤80m (in open area)
Radio Frequency:
433/868 MHz
Back Batteries:
Lithium Batteries 7.4V/600mAh
Operating Temperature:
-10°C~55°C
GSM Frequency: GSM:
850/900/1800/1900 MHz
Wi-Fi Standard:
IEEE 802.11b/g/n
Magnet Dimensions:
109.5×109.5x40mm
PARAMETER(Contact Sensor)
Transmission Distance:
≤80m (in open area)
Radio Frequency:
433.92 MHz (±75KHz)
Operating Temperature:
-10°C~55°C
Transmitter Dimensions:
55.7×30.3x16mm
Magnet Dimensions:
25x10x9mm
Transmitting Current:
≤9.5mA
Transmission Distance:
≤80m (in open area)
Radio Frequency:
433 MHz (±75KHz)
Operating Temperature:
-10°C~55°C
Transmitter Dimensions:
107x53x32mm
Magnet Dimensions:
52x30x26.5mm
Transmission Distance:
≤80m (in open area)
Radio Frequency:
433 MHz (±75KHz)
Operating Temperature:
-10°C~55°C